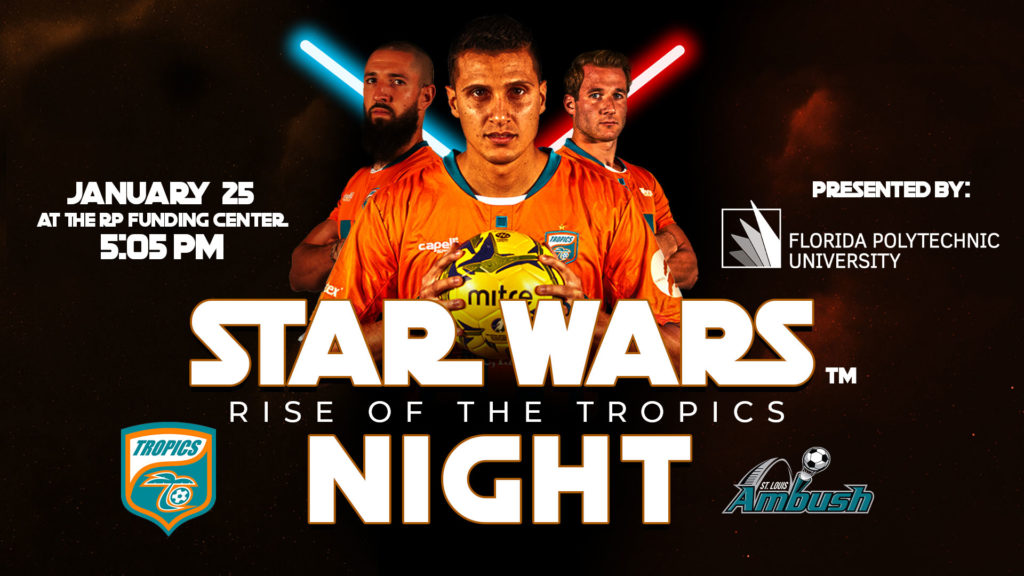 Join us for a Star Wars-themed Florida Tropics soccer game on Saturday, January 25 at 5 p.m. at the RP Funding Center.
Pick up FREE tickets this Friday, Jan. 24 at the IST Commons from  11 a.m.-2 p.m.  You can also get them at the Wellness Center during lunch and dinner, and at the Student Development Center. 
For more information, contact Tonya Chestnut.